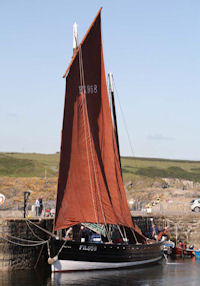 Boats, boating, maritime skills and sailing activities are the most important elements of the Scottish Traditional Boat Festival.

Your presence at Portsoy and the activities you take part in are an essential feature of the festival - we really appreciate the effort you make in preparing your boats and attending the festival.

This year we will again have a Kipper Race and various other sailing events for you to compete in, or spectate at your leisure!

The St Ayles Rowing Skiffs will be back in force competing in various challenges around the harbours and the heritage vessels will be visiting us once again.

We look forward to welcoming you to the 20th Scottish Traditional Boat Festival in Portsoy.